NOTE CARD SETS (2 Pack)
Joan has personally selected some of her favorite original water colour paintings and made multipurpose print note cards.
Heavy card stock.
Approximately 215mm by 140mm (" by 5.5")Titled and signed by hand by joan Wilson.
Blank on inside.
Artist label on back.
Packaged in a transparent envelope.
Mailing envelope included.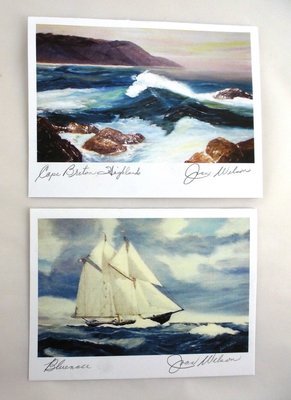 North Atlantic Note Card Set
North Atlantic Note Card Set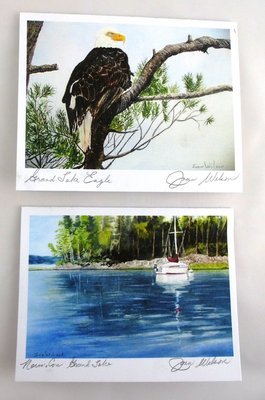 Lakeside Scenes Note Card Set
Lakeside Scenes Note Card Set